Kemarin, saya menyinggung soal lampu ajaib. Hari ini, saya ingin mendiskusikan dan merefleksikan kisah cerita Aladdin. Seperti yang kita ketahui, di bulan Juni yang lalu di bioskop tayang film Aladdin. Film masa kecil kita. Mungkin kisahnya dan lagu-lagunya masih membekas di ingatan kita.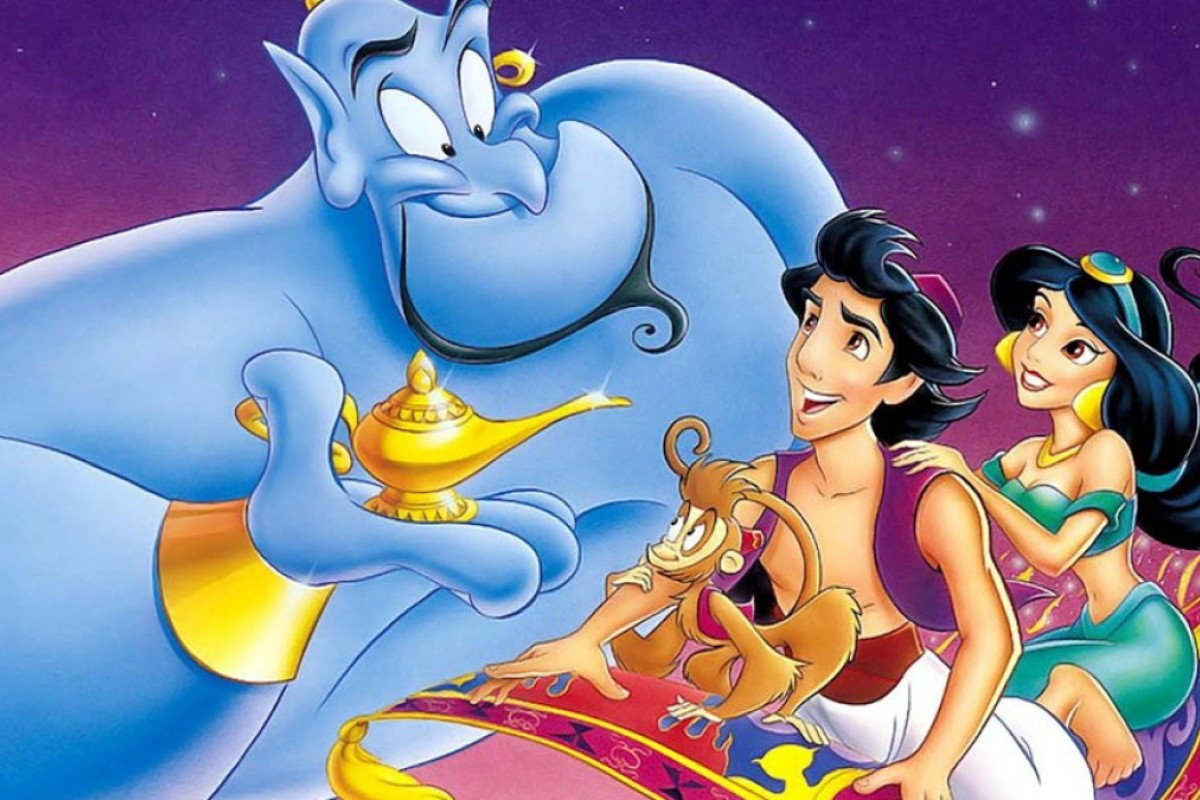 Selama beberapa lama setelah saya menontonnya, saya tetap teringat pada film ini. Kemudian, saya mencoba merefleksikan dan menganalisa apa yang saya bisa pelajari dari kisah di film ini. Saya pikir ada banyak moral of the story yang bisa kita pelajari.
Paling tidak, saya menemukan beberapa poin berikut:
Jadi diri sendiri (otentik dan integritas).
Ini berlawanan dengan apa yang dilakukan Aladdin di awal dan tengah cerita.
Mengejar mimpi dengan cara yang baik dan benar.
Ini seperti apa yang dilakukan putri Jasmine dalam mengejar mimpinya mewujudkan kebaikan bagi bangsanya, dan kebalikan dari apa yang dilakukan Aladdin yang mengejar cintanya dengan mengambil jalan pintass yang berakhir buruk.
Ada banyak jalan pintas yang kita bisa ambil, tetapi tidak selalu berakhir baik.
Bisa dilihat dari kisah Aladdin yang mengambil jalan pintas menjadi pangeran melalui bantuan Genie, tetapi malah berakhir tidak baik.
Berdiri teguh dalam pendirian.
Ini seperti yang putri Jasmine lakukan dalam kaitannya dengan kerajaan dan sikap Ayahnya.
Keinginan semu dapat membutakan dan mengarahkan kita ke jalan yang salah.
Ini belajar dari Aladdin yang akhirnya berubah dan mengarahkan dirinya ke jalan yang kurang tepat, ketika segala keinginannya terpenuhi.
Fokusnya adalah kepentingan orang banyak.
Sama seperti putri Jasmine yang memfokuskan dirinya untuk menolong rakyat.
Kalau Anda bisa menambahkan poinnya, sangat boleh lanjutkan di kolom komentar ya. Agar kita bisa sama-sama belajar lebih banyak. 😊
Saya rasa keenam poin yang saya sebutkan itu menarik (paling tidak bagi saya). Bukan hanya menjadi nilai moral yang bisa kita ambil dan pelajari untuk hidup kita secara umum (atau bagi anak-anak kita), tetapi juga dapat menolong kita memahami bagaimana menjadi pemimpin yang efektif. Pemimpin yang efektif haruslah berdiri teguh dengan pendirian yang benar, menghadapi segala tantangan yang ada bahkan ketika ia harus berjalan sendiri, dengan tidak tergoyahkan pada keinginan semu yang mendistraksi fokus, dan mewujudkan mimpinya dengan menggunakan cara yang baik dan benar.
Ini sharing saya. Bagaimana dengan Anda? Apa yang Anda pelajari dari film ini, atau mungkin film-film lain? 😊