Versi Bahasa Indonesia
Awal mula blog ini saya buat, saya menggunakan Bahasa Indonesia untuk semuanya. Namun, seiring berjalannya waktu, saya semakin banyak belajar, saya mempunyai lebih banyak pengalaman, dan tentunya saya berharap untuk berbagi dengan lebih banyak orang. Oleh karena itu, saya memasukkan artikel dalam Bahasa Inggris, dan baru-baru ini saya mengubah deskripsi blog ini menjadi tulisan dalam Bahasa Inggris.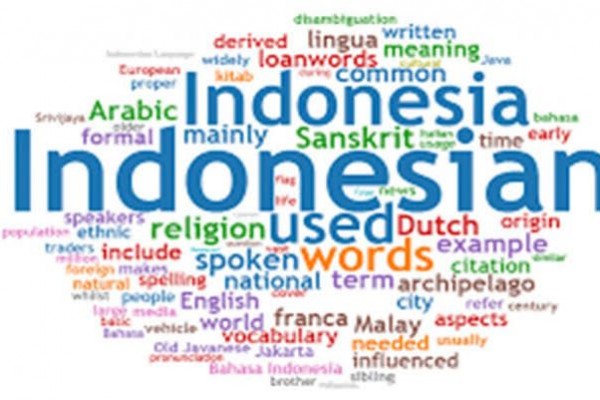 Bukan karena saya tidak menyukai Bahasa Indonesia ya. Awas suudzon. Saya hanya ingin berbagi dengan lebih banyak orang. Kalau Bahasa Indonesia digunakan, kemungkinan besar hanya orang Indonesia yang membacanya. Namun, kalau saya menggunakan Bahasa Inggris, baik orang Indonesia maupun orang asing dapat membacanya.
Mungkin akan jadi lebih sulit bagi sebagian orang Indonesia untuk memahaminya, tetapi kita juga bisa belajar. Lagipula, Bahasa Inggris sudah menjadi bahasa yang sangat umum dipelajari berbagai orang di dunia. Itu pun yang membuat saya juga ingin menulis dalam Bahasa Inggris. Saya ingin tetap mengasah kemampuan Bahasa Inggris saya.
Walaupun begitu, saya akan terus mengusahakan untuk membuat setiap artikel yang saya tulis dalam 2 versi, Bahasa Indonesia dan Bahasa Inggris, agar setiap orang dapat membacanya.
Selamat membaca, happy reading!
English Version
From the beginning I started this blog, I used the Indonesian language (Bahasa Indonesia) to describe the blog and write articles. However, as time allows me to learn more and gain more experiences, I feel more burden to share with more people. This the reason why recently I changed the language I use in this blog.
This doesn't mean that I hate my own mother language. No, no. I just want to share this blog with more people. If I am using Bahasa Indonesia only, chances are only Indonesian people who will read my ideas. However, if I use English, both Indonesians and foreigners could read them. Despite this idea, I still want to mainly direct my blog to Indonesians, but do not want to shut the door for foreigners to read as well.
Probably, it will be more difficult for some Indonesians to understand what I am trying to say, but we also could learn. And, we also realize that the English language has been commonly accepted in many countries. Even now people learn other languages as well, like Chinese or Spanish. Besides, I want to keep my English language skills honed.
Nevertheless, I will try to share with the readers every article in both Bahasa Indonesia and English versions. This is to ensure that even more people could read the articles, and thus could share the ideas with others.
Happy reading, selamat membaca!